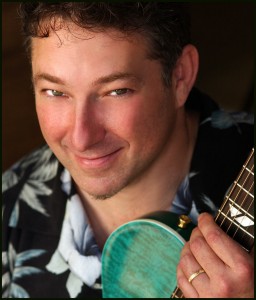 Mat Gurman-
Guitarist Mat has been featured and praised by Guitar Player magazine- "…he's a terrific player…crafty composer…effortless groove…lush and lustrous tone."
As a Frequent guest of the Tonight Show Band, Mat has backed up k.d. Lang, The Back Street Boys, Tanya Tucker, and the broadway productions of Wicked and Grease. He has arranged guitar and rhythm for Nils Lofgren and Donna Summers appearances on the Tonight Show and had his vocal abilities featured on dozens of skits. His live, Television and film credits are extensive including work with: Lisa Loeb, Steve Alan, Tom Scott, Theodore Bikel, David Cassidy, Beach Boys, Jim Carrey, Star Trek DS-9, Clint Holmes, Merv Griffin, Peter Yaro, Howey Mandel, Petula Clark, Mark Lindsay, Jag, Ed Ames, Taylor Dayne, Doug Cameron, BB King (infomercial), Dawson's Creek, Penn and Teller, To Tell The Truth, Deepak Chopra, MTV, VH1, Comedy Central, SAG awards, LA Lakers, LA Dodgers, Anaheim Angles, HBO, Guiding Light, As The World Turns, and more sit-coms than can (or should) be mentioned on one page!
Mat's "Starlicks" instructional video's (Blues Rock Guitar Soloing, 50 Licks Blues Style, String Bending and Whammy Bar) are available in music stores all over the world and are some of the most popular instructional video/DVD products that Hal Leonard distributes!
Mat currently has two solo CD's: Journey to the Center of the Groove, which is an instrumental smooth Jazz project, and: Between Nirvana and the Bomb, which is part bop and part spoken word in the tradition of the mid century master beat poets. Both CDs are available Through TowerRecords.com and CDBaby.com. Mat is also featured on the Guitar on the Edge compilation CD series which boasts "Over one hour of the Worlds hottest Guitarist" alongside veterans Alan Holdsworth and Frank Gambale, Steve Morse, Wayne Krantz and Shawn Lane.
As a Los Angeles area musician, Mat is in constant demand and is regularly featured by local composers in almost every style of pop music including all styles or Rock, Country, Latin, R&B, High Life, Flamenco, Ambient, Techno and House. In addition Mat is also currently the principal guitarist with the Los Angeles Jewish Symphony.
Mat Gurman Holds a B.F.A from California Institute of the Arts (Disney School of the Performing Arts) where he studied Indian and African music, Classical Guitar, Film and composition. He also attended Jazz Theory and improvisation classes at the now famous Dick Groves Music Workshops in Studio City, California. Mat is a veteran of College of the Siskiyous in northern California where he attended workshops and concerts with Dizzy Gillespie, Joe Williams, Jon Hendrix and Carmen McCrae under the direction of vocal/Jazz luminary Kirby Shaw.